After half a month of long waiting and sharing, our Father's Day event has come to a perfect end.
More than 50 group members from different countries and regions, they were different ages, was children or parents.
Bringing us a variety of 3d lithographs, stories and touching moments.
3D (lithophane) printing made us understand that pictures can be reflected in our life again in this way,
instead of being a piece of data or paper that has been dusty for a long time.
--------------------------------------------------------------------------------
Okay, now, let's get straight forward to the lucky winners for this event.
(
For those who want to see the whole drawing process, please check out the video recording
)
First to the Golden prize, the lucky one of the SUNLU S9 Plus printer is...
Julien Mairy from the video entry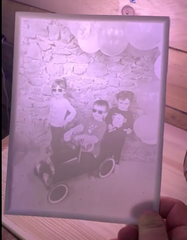 Then the Silver prize, the SUNLU S2 dryer, won by...
Moises Perez Mir, Jérémy Trouillet, Sebastian Tutnichtszursache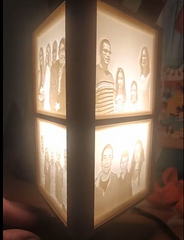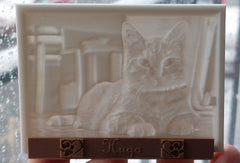 And finally the bronze prize, the winners of the 1kg filament were...
Johnny D. Randall, Jacek Czaplicki, Nathan Curtis, Teddy Grd-Snr, Cathy Burnside Wingrove,
Pierre Reinert, Jason Harris, Alexia Delville, Michael Pohl, Fabrizio Cuseo
For the above winners, please send your shipping address information (including email, mobile number) to bo47@sunlu.com
or PM the admin
Alicia Smith
on Facebook. All prizes will be sent once the information has been collected.
--------------------------------------------------------------------------------
For the other participants who were not drawn, please don't be discouraged and upset,
remember that the purpose of our event is to share the beautiful moments that touching us.
Thanks so much for sharing your stories, they will be forever engraved in this group
and SUNLU will be warmer because all of you guys.
Hopes that all the good things can last forever, while 3D printing can be the bridge to continue it.